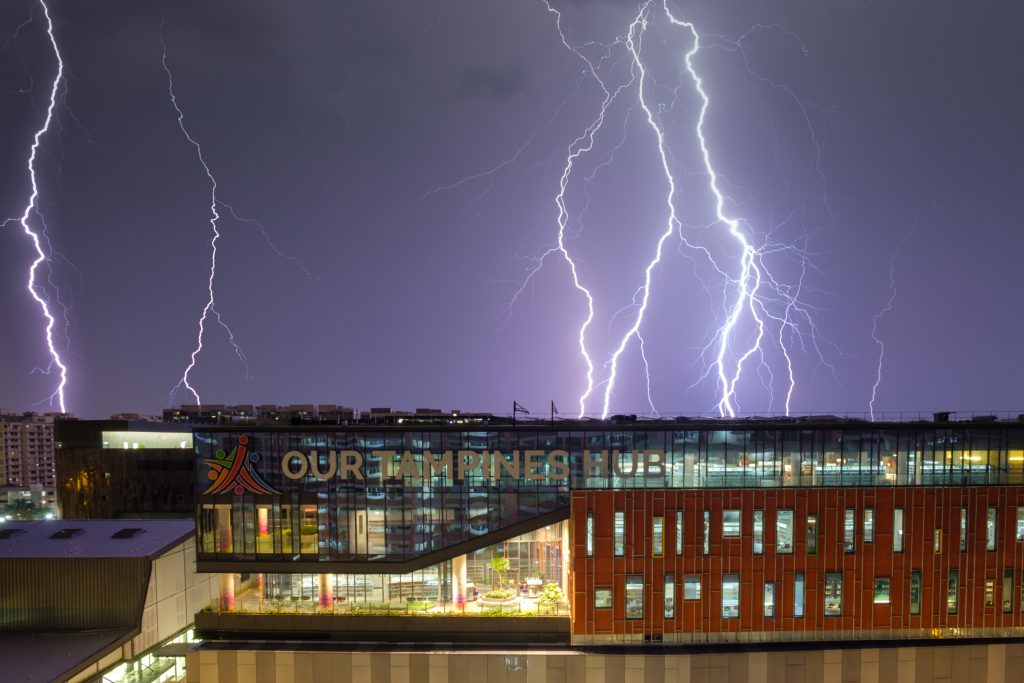 According to the National Environmental Agency (NEA), Singapore has the world's highest occurrence of lightning activity in the world. As we approach the monsoon season, we experience more thunderstorms throughout the day and night. Yesterday is one such night where there's large storm, accompanied with a intense lightshow of lightning bolts.
After the rain has subsided enough to let me open my windows without it splashing into my room, I setup my tripod with the Fujifilm X-T2 to take 15s exposures continuously. I have done this twice in the previous years, and looking back, I found that it has also captured the changes to the landscape that's in front of my window.
In 2013, when I first caught lightning on my camera, Tampines Stadium still stands. When I caught it again in 2016, it has been demolished and the construction of the new Tampines Hub is in progress. And yesterday, Our Tampines Hub now stand tall in front of my block.
Three different thunderstorms, three different years, three different views.