Although I had the opportunity and luck to have seen and shot the Aurora Borealis, I have never seen (much less shot) the milky way. Singapore is just too light polluted and cloudy to ever see it, so the only way is to get out of here. So, when a friend asked if I want to join her on a weekend trip to go over to the Sky Mirror in Kuala Selangor, Malaysia to try our luck at photographing the Milky Way, I jumped at the chance.
Sky Mirror is this offshore island roughly 45 minutes from Kuala Selangor that emerges only for a few days in a month during low tide. During these times, the shallow water reflects the sky (and other objects on it), hence the name. It's dubbed the Salar de Uyuni of Malaysia, after the salt flat in Bolivia.
As the tour operator normally does not operate at night, we had to charter the entire boat for our trip. The very friendly Dyven Wong, one of the owners of the Sky Mirror Tour, brought us around.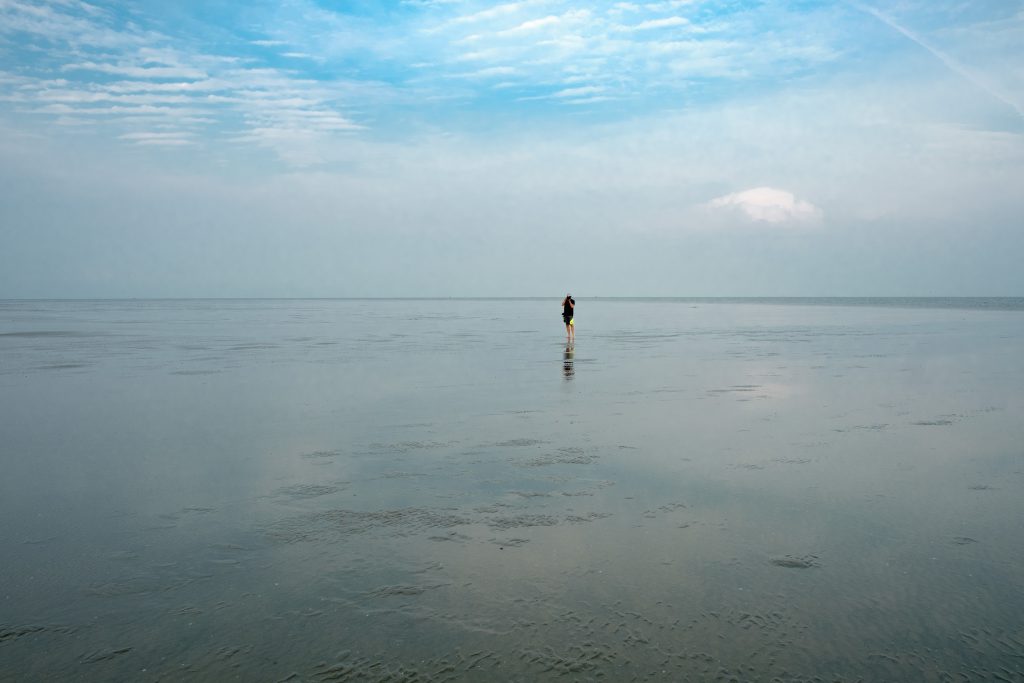 Being offshore, it's far away from light pollution, but unfortunately on the night that we were there, almost the entire sky is covered with clouds. We stayed for a long time, but the clouds never cleared enough to reveal the elusive Milky Way.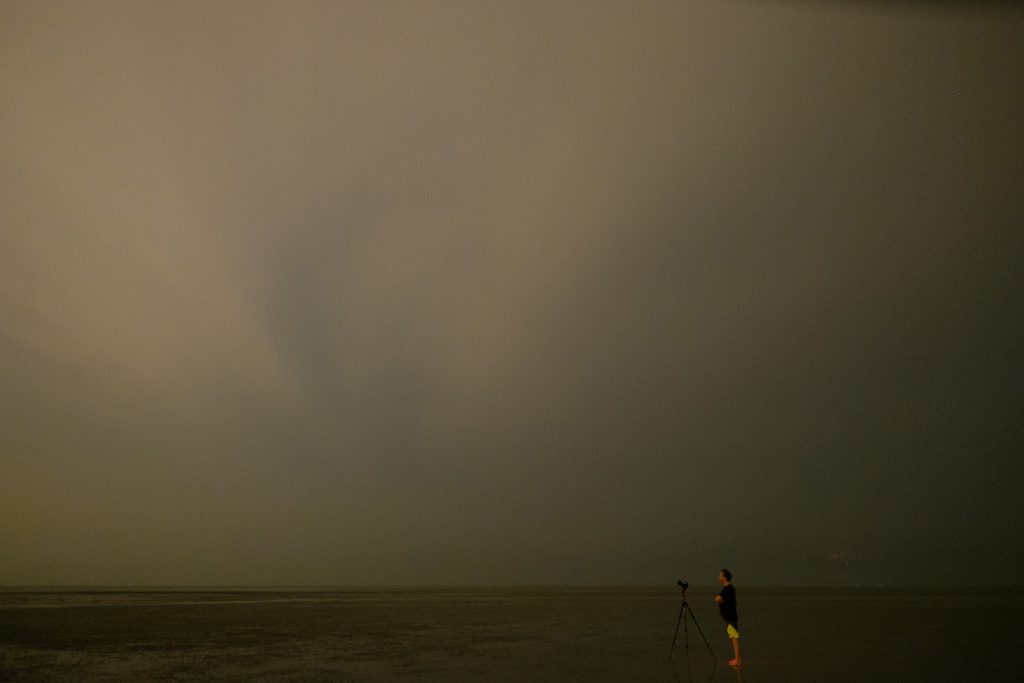 We had another night, so we decided to scout for a few potential locations around Kuala Selangor and Sekinchan, but the skies remained largely cloudy. Finally, after dinner, we found a location that had lesser clouds but we were unable to spot anything while we were there.
Back home, I decided to see if I could pull out anything from my RAW files. Here is what it looks like before any post-processing.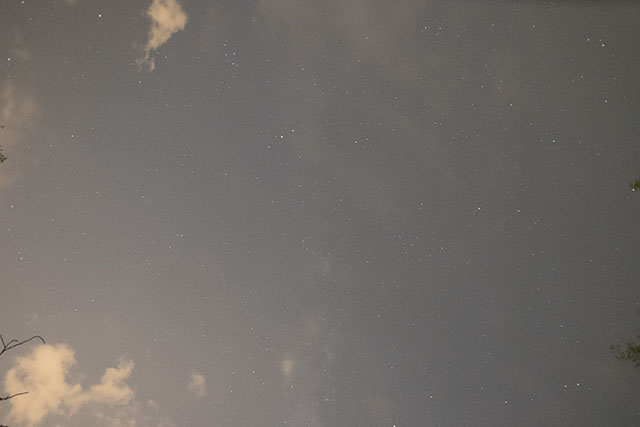 First order of the day is to correct the white balance and tint to remove that awful colour cast.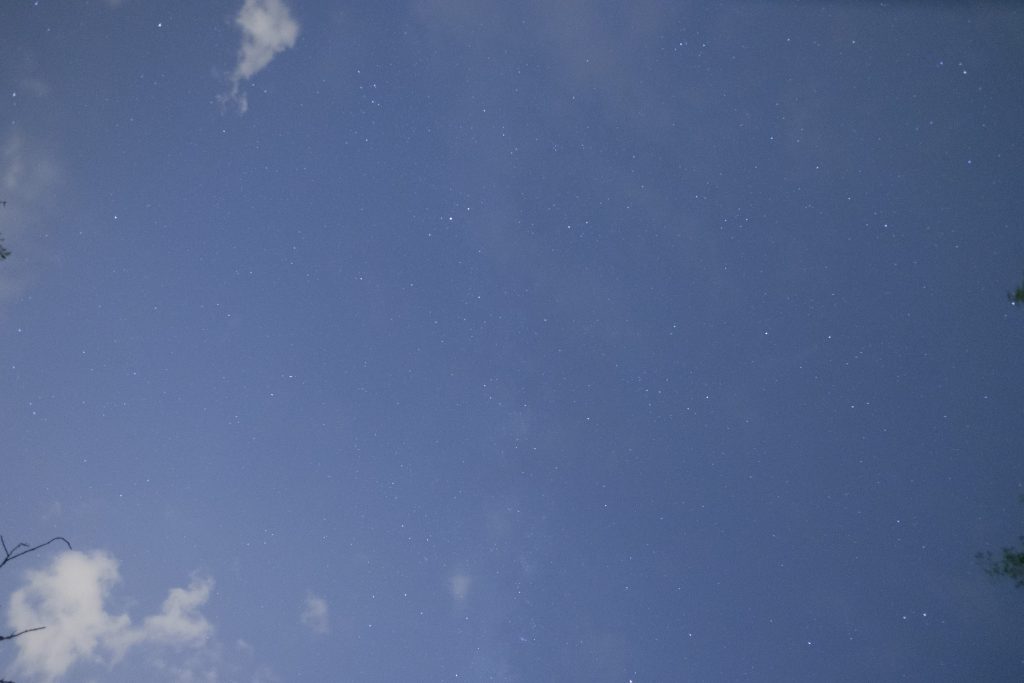 From then on, I tweaked the contrast, black & white points, exposure to try to bring out the Milky Way. The Dehaze tool in Lightroom also helped a bit. Finally, noise reduction was applied and the distracting branches were cropped out.
The result is the opening shot at the top of this post. Not fantastic, but hey, there's always a first time right?