On 9 March 2016, a large part of the Pacific, including South East Asia and Australia was treated to a rare celestial event, a solar eclipse. Unfortunately, Singaporeans are only able to see a partial eclipse, with the 87% of the sun being covered by the moon. It's still a rare event nonetheless, with the last solar eclipse here being 18 years ago in 1998. And until this day, I have not once seen a solar eclipse, though I have seen and photographed the more common lunar eclipse.
With the eclipse slated to start at 7:22am and reaching its maximum at 8:23am, it's perfect timing of me to catch it just before work. I set off much earlier than normal and got to the rooftop of my building. I didn't manage to get solar filters on time, so I mounted a 10-stop ND filter on my Nikkor AF-S 70-200mm f/4 lens. To maximise the magnification, I used my old Nikon V1 camera. With a crop factor of 2.7x, this gives me an effective focal length of 540mm to shoot the eclipse. The 10-stop ND filter reduced the brightness enough for me to take proper photos of it. Composing through the LCD also meant that I didn't have to look at the sun through the optics of a traditional DSLR setup, which can be harmful to the eyes.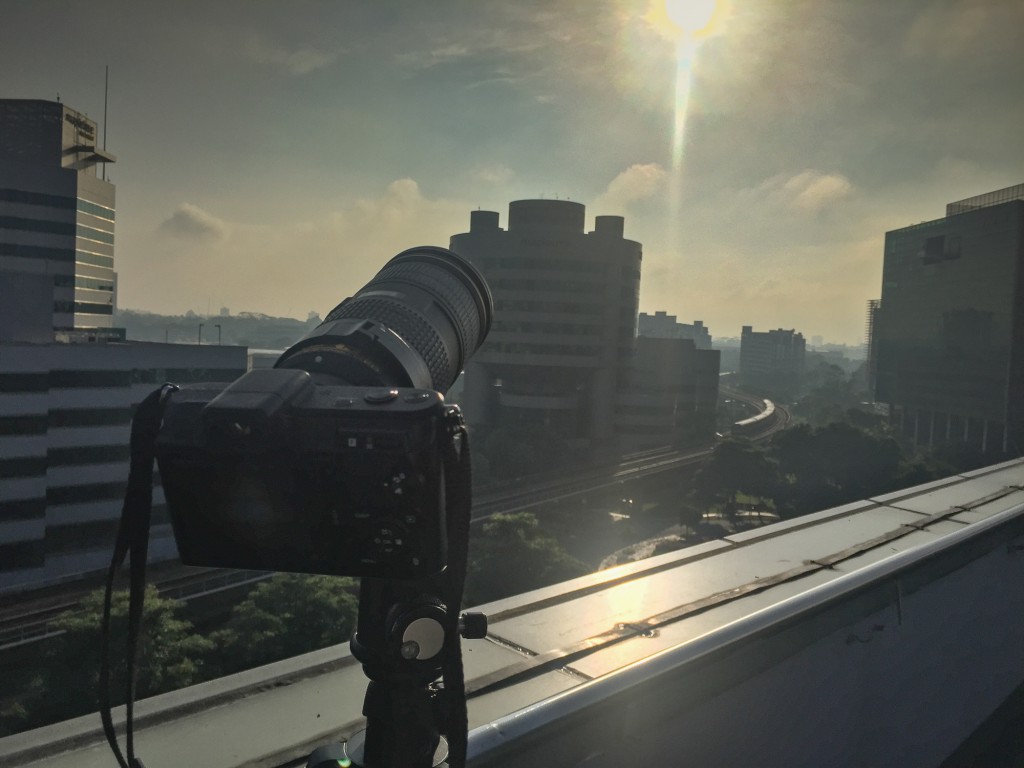 The eclipse was already in progress when I arrived, and wanting to capture a bit of the clouds rather than having just a crescent-like object, I had inadvertently set the exposure to be too bright for most of the eclipse. I only realised this much later, which explains the almost-white crescent shaped sun you see in the composite above. I also brought along 2 pieces of cardboard, one of which had a pinhole, to try out the pinhole projection method of viewing the eclipse safely. It sure is a novel way to view it.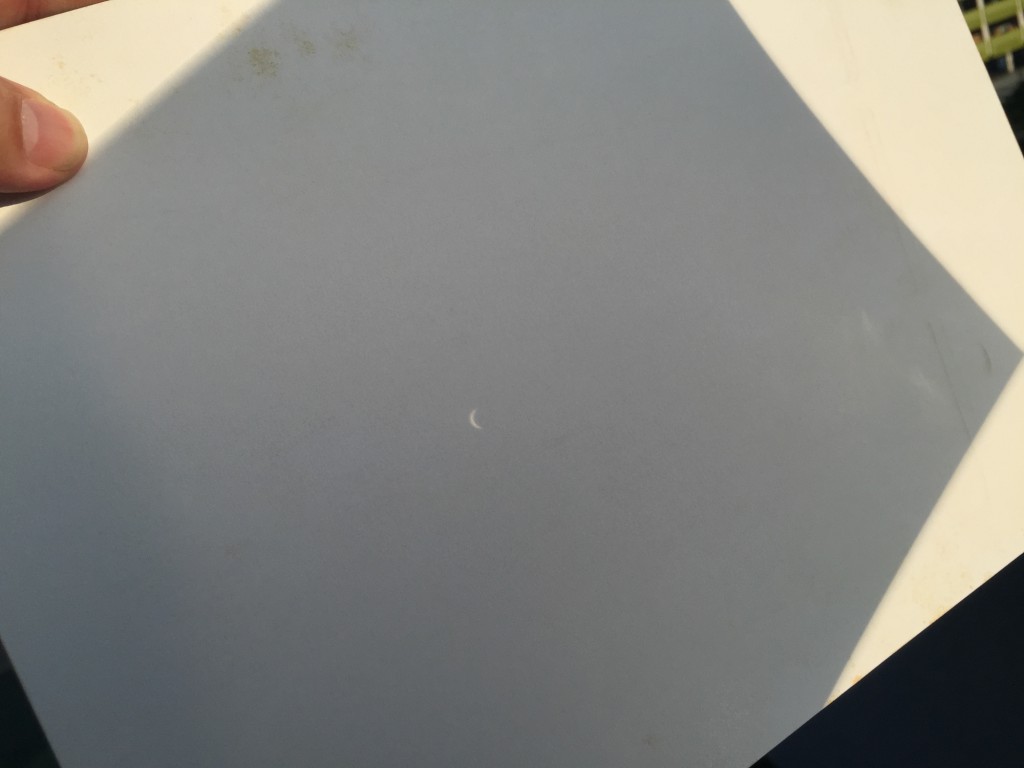 One thing I realised is that because this is not a total eclipse, the sun is not fully covered by the moon at its peak. Despite having 87% coverage, the surroundings are still reasonably bright, resembling the even golden hour twilight. Hence, it's still as dangerous to look at the sun without protection at this time.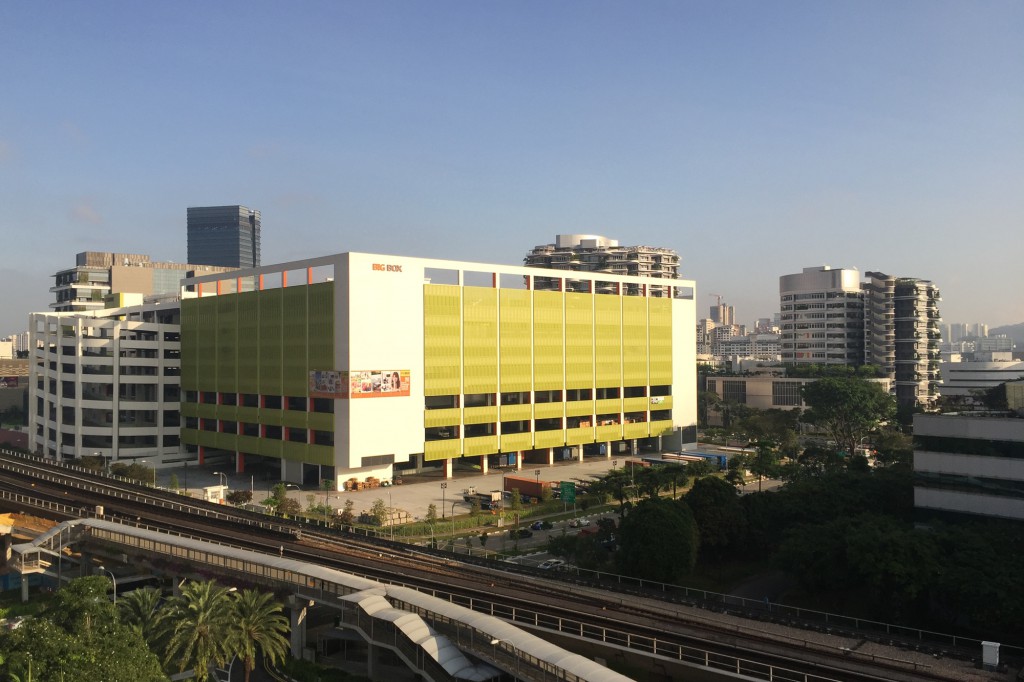 The next eclipse visible in Singapore will be on 26 December 2019, and it will be a total eclipse. Hopefully, I'll be able to catch that as well.