After a week of travelling around Iceland, encountering three nights of the breathtaking Aurora Borealis, spectacular waterfalls and beautiful icebergs, we are back at Reykjavik, the capital of Iceland. We have one final day in the city, and together with a friend, decided to explore a few key sights. You might find this blog post useful if you want to walk around Reykjavik in a day.
As it was near winter, the days are rather short and sunrise is a late 9:40am or so. The advantage of this is, of course, that we get to sleep in a bit more. Unfortunately, the day also ends earlier with the sun setting before 5pm each day. Even then, you can still explore the major locations in Reykjavik on foot.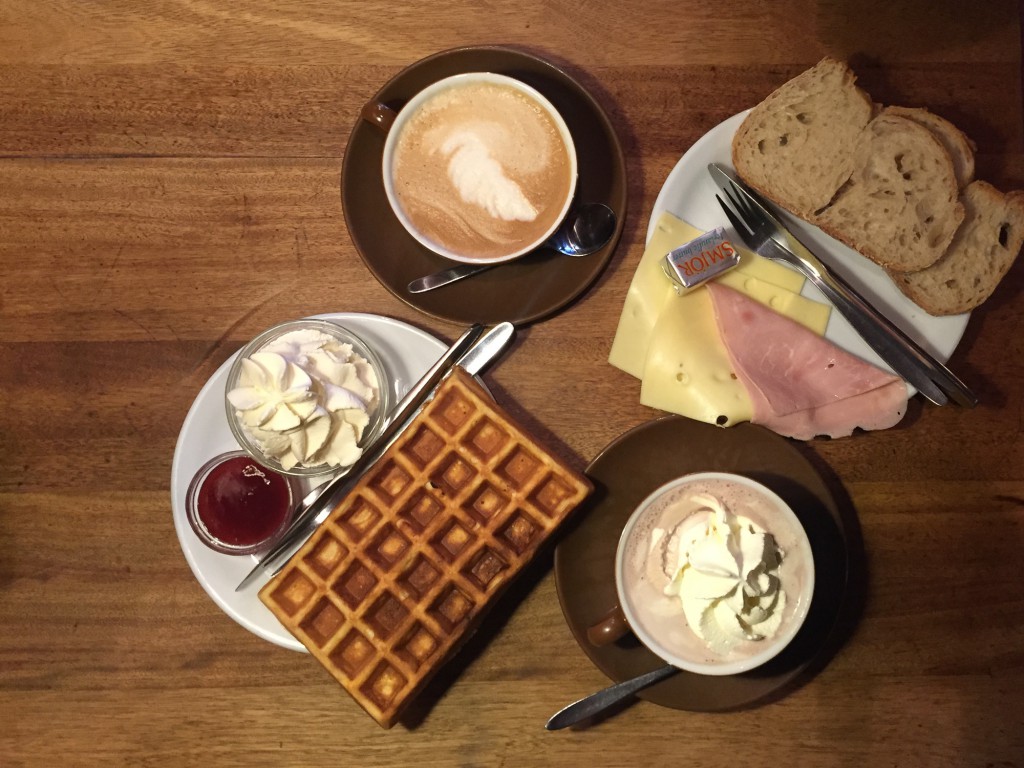 We had breakfast at Mokka Kaffi, near the Skólavörðustígur shopping street. The quaint little café serves excellent toast and waffles, definitely worth a try. Next we make our way towards Lake Tjornin and pass by several nice buildings.
Tjornin is a small lake in central Reykjavik  flanked by the City Hall and several museums. On the day we went, part of the lake is frozen, but there are still a number of visitors feeding the birds there. Since it's not a very big lake, you can actually take a slow walk around it and enjoy the sights surrounding the lake.
We heard a lot about the Bæjarins Betzu Pylsur hot dog stand, so we decided to make our way there and give it a try. The name translates to "The best hot dog in town" and has been open since 1937! It sure lives up to its name.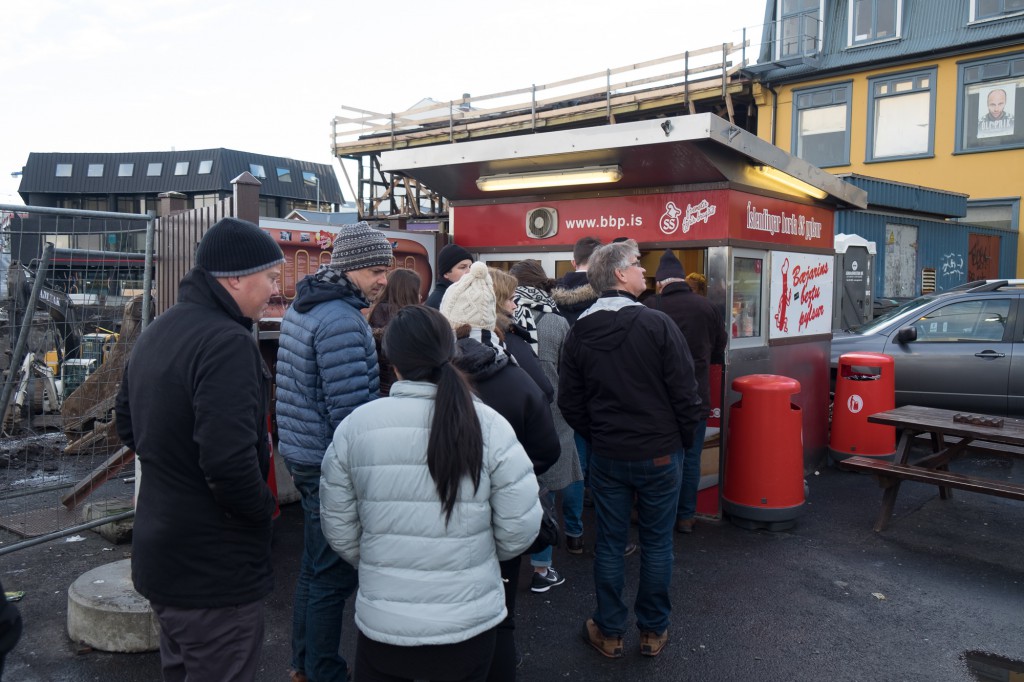 Near the hot dog stand is the Kolaportið flea market—the only one in Iceland. The mish-mash of stalls within sells everything from used vinyl records and old books to Icelandic delicacies like fermented shark. It's only open during weekends.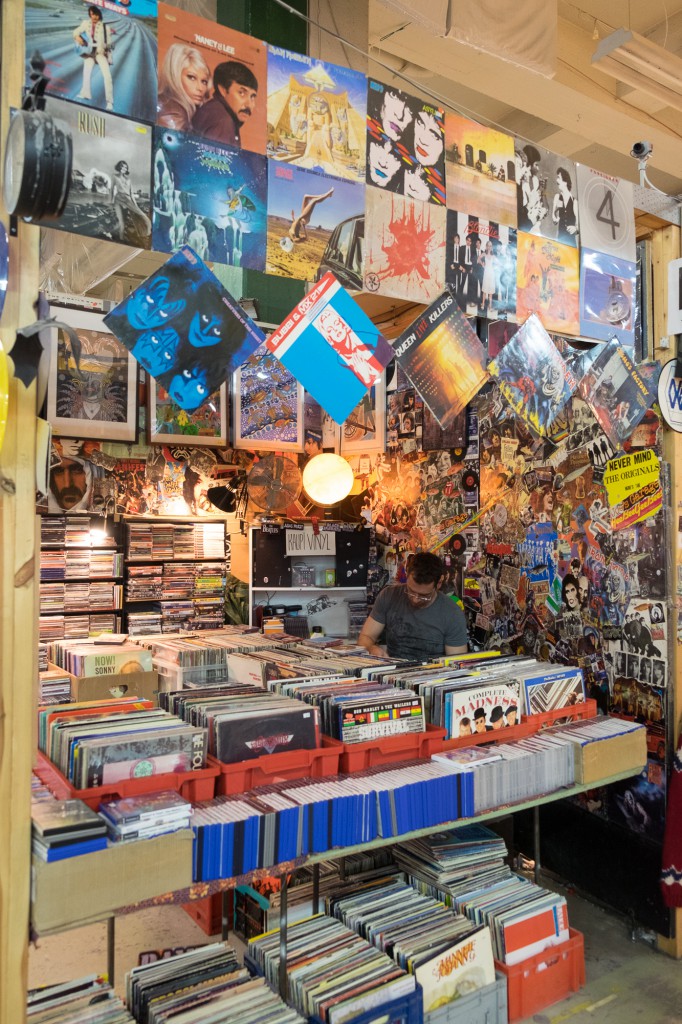 After a quick lunch at Icelandic Fish and Chips, we walked over to the Old Harbour just across the road. A short stroll later, we arrive at the Harpa Concert Hall and Convention Centre.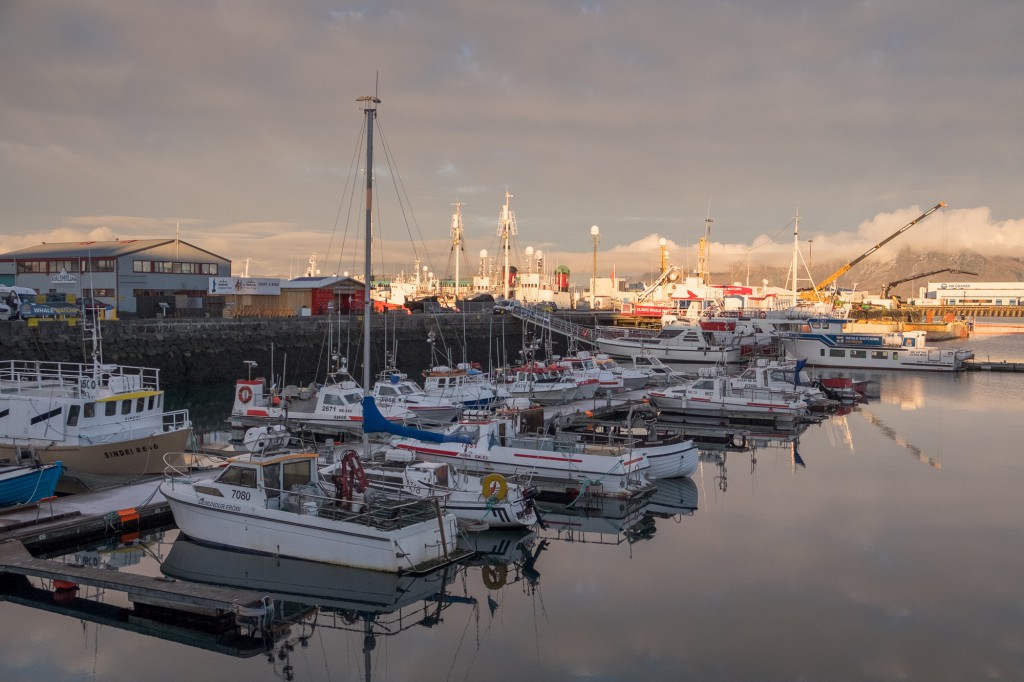 The building is made up of a steel framework and geometric shaped glass panels, giving it a very distinct look. A reflecting pool in front of it makes for some good photos of the building, provided you have a wide angle lens to take it all in. Interestingly, the lamp posts in its compound are slanted, something which I only noticed back at home and editing the photos.
Continuing our walk along the shore brings us to the Solfar Sun Voyager, a sculpture by Jon Gunna Arnason. It resembles a viking ship and is conceived as a dreamboat an an ode to the sun. By now, it's almost sunset and I was able to capture a photo of the sculpture with colourful clouds and Mt. Esja in the background. The silhouetted photographer with a hat is a bonus. The saturation of this shot has been slightly increased for effect.
Crossing the road, we made our way to Hallgrimskirkja, the largest church in Iceland. Along the way, we pass by a few houses with colourful graffiti and murals.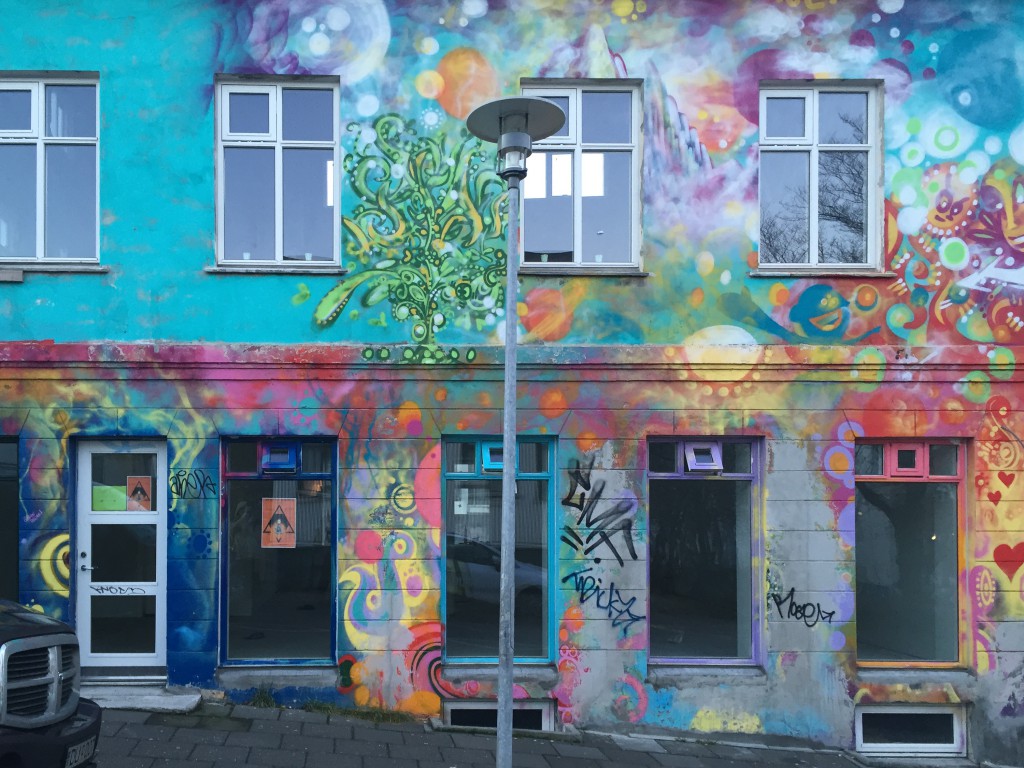 I had wanted a shot of Reykjavik at dusk from the tower, so we shot the exterior of the church while we waited for the skies to get darker. Unfortunately, we didn't do our research prior and the tower was closed (it closes at 5pm during winter) by the time we wanted to go up.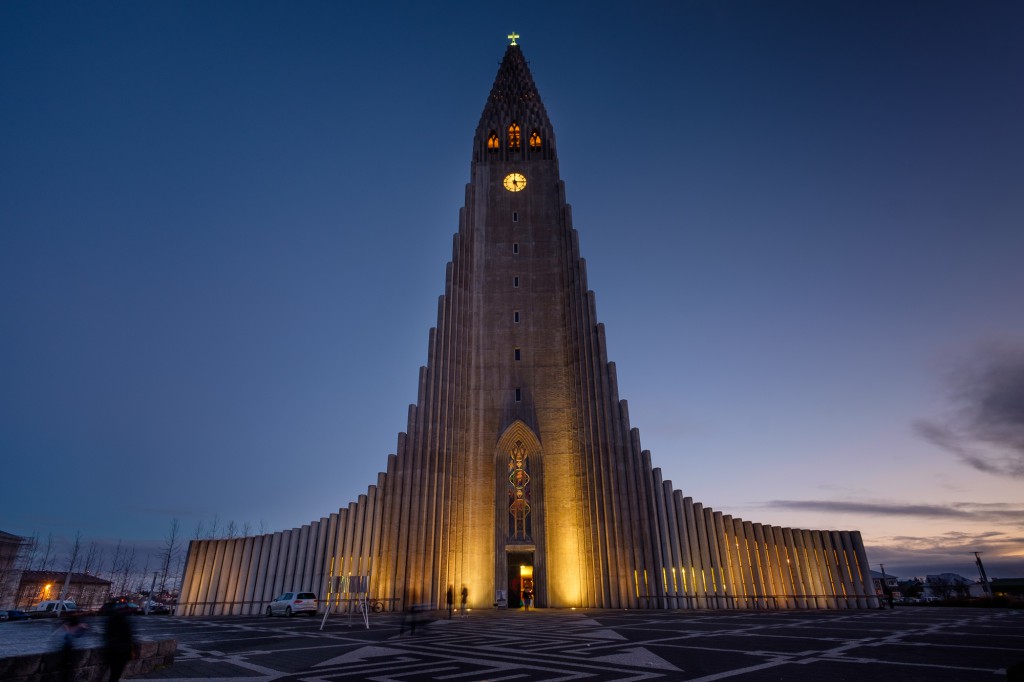 We had our last dinner at Reykjavik at Kryddlegin Hjörtu, which has a nice soup buffet. After a dessert of ice cream at Eldur and Is, it's time to pack up and reluctantly return to Singapore. I will surely return to Iceland again.