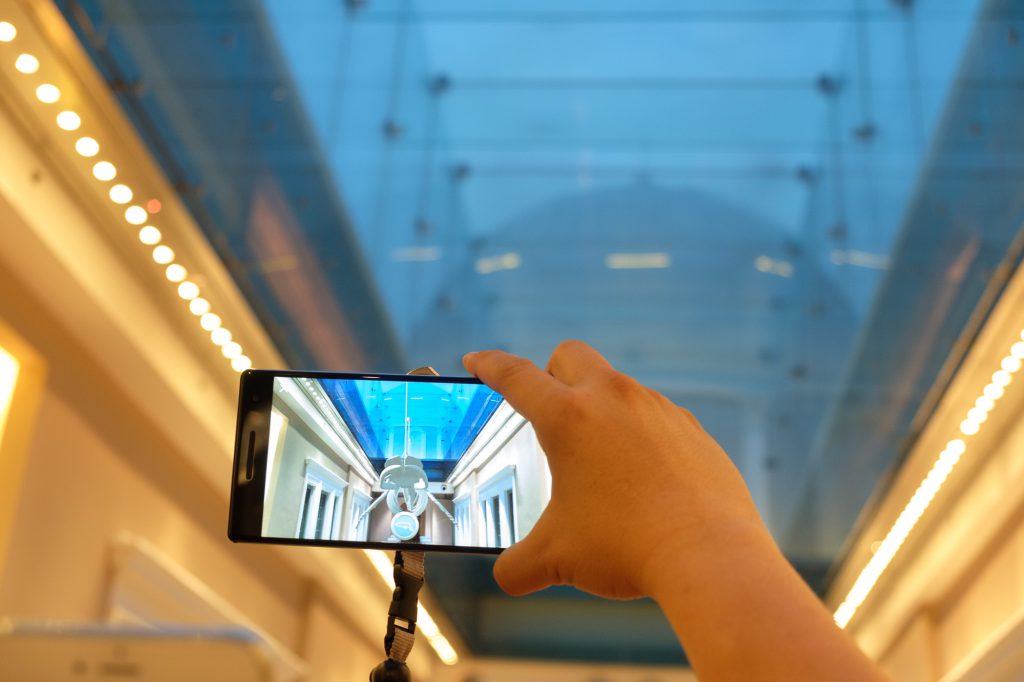 Starting from April 22, visitors to the National Museum of Singapore who are taking their architectural tours will have their experience enhanced with Google's Tango technology.
Visitors to this Tango-enabled Architectural Tour will be given a Tango-enabled phablet to use at six key locations within the museum. Using augmented reality (AR), computer vision and indoor location mapping, Tango transports the visitor back into the early days of the National Museum.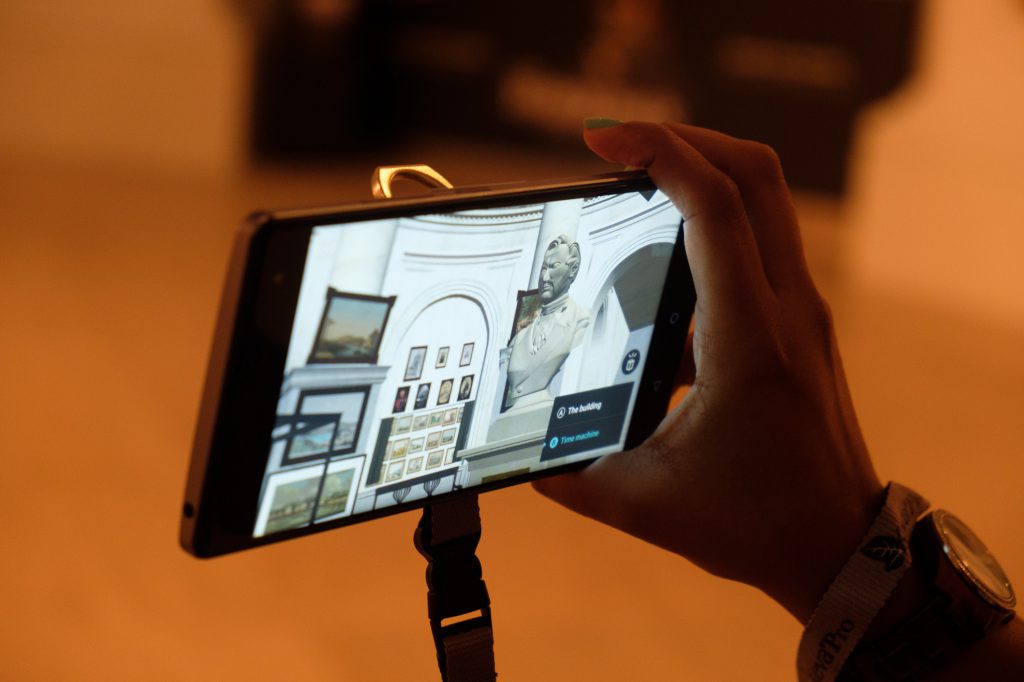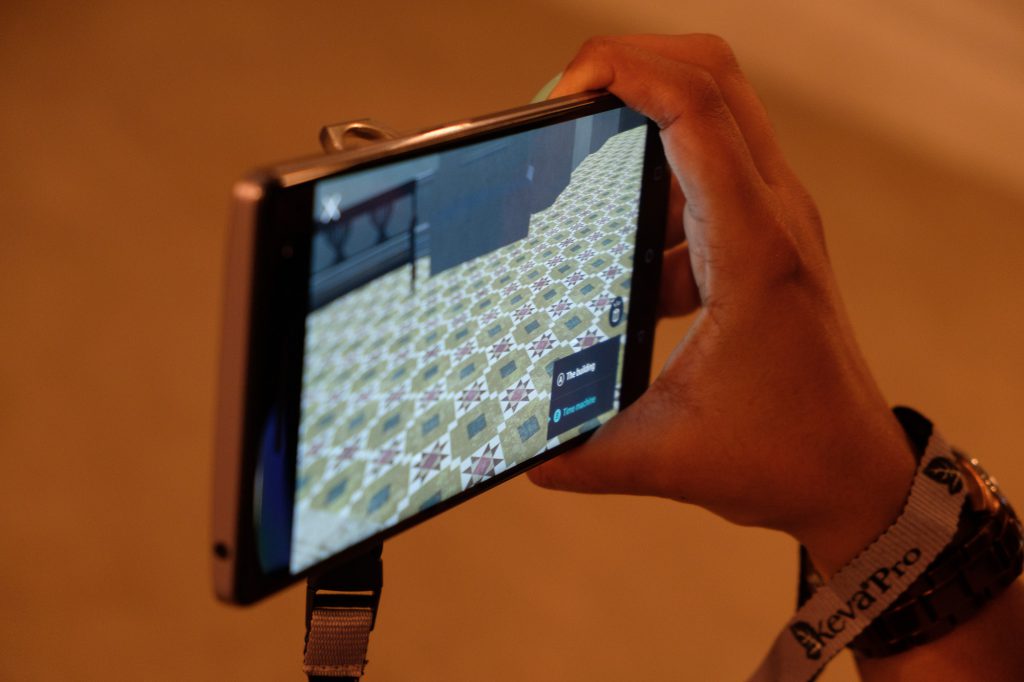 Under the museum's rotunda, users can see the marble bust of Sir Stamford Raffles, as well as the clay tiles on the floor. Over at the back, visitors can see a 3D model of the entire museum on the phablet from different angles by walking around it. Activating the Time Slider view will allow visitors to select the different milestone years and see how the museum has evolved over time, including the construction of the new wing in 2006.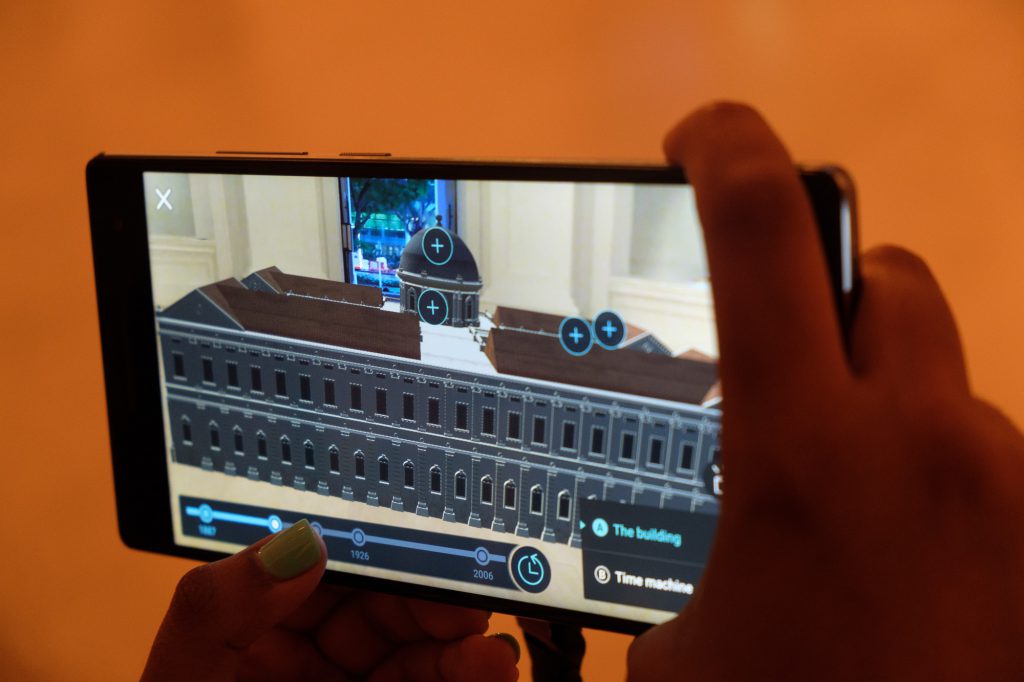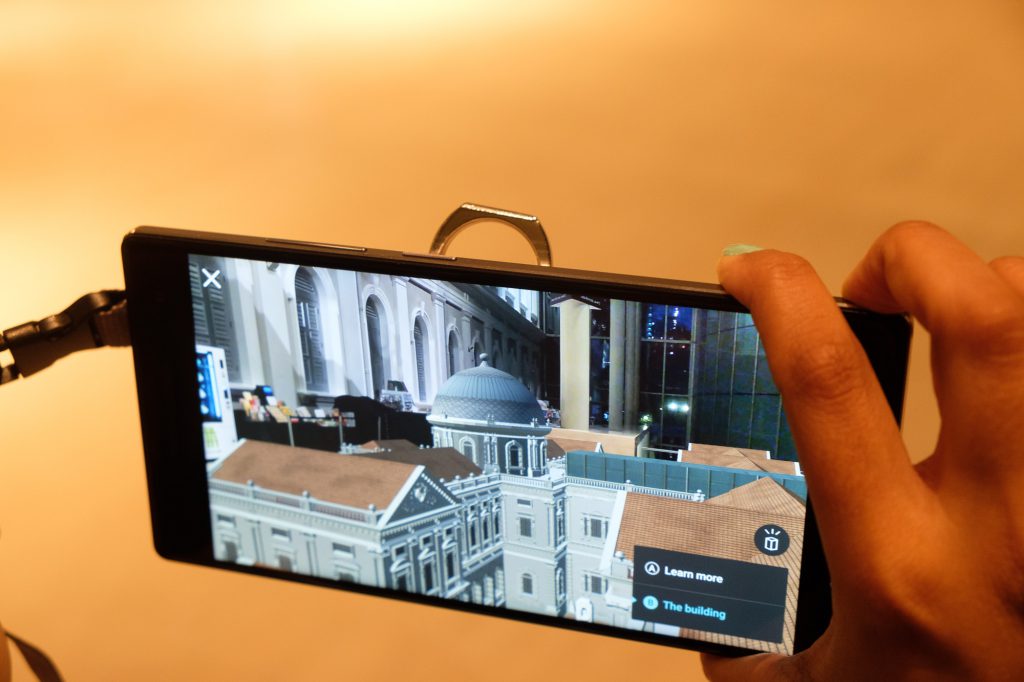 The highlight of the tour is the virtual re-creation of the Finn Whale skeleton under the Glass Passage on level 2. The 42-feet long skeleton occupied that space between 1907 and the 1970s before being returned to Malaysia. With the tap of a button, visitors can also see the whale with its skin, see it move, and listen to the whale's calls. They can even take selfies with it!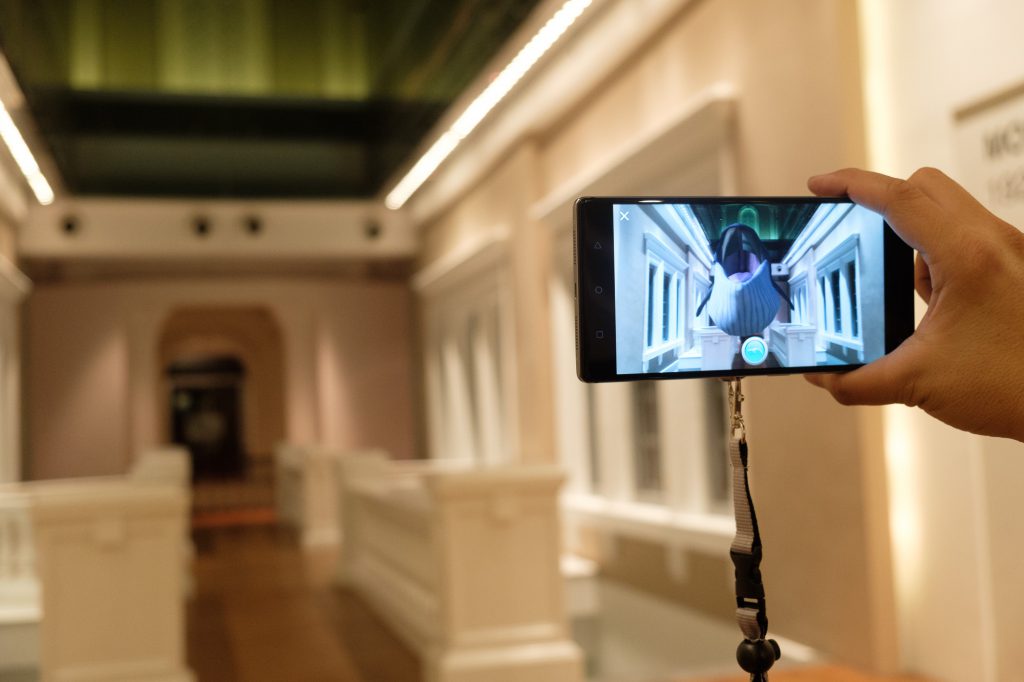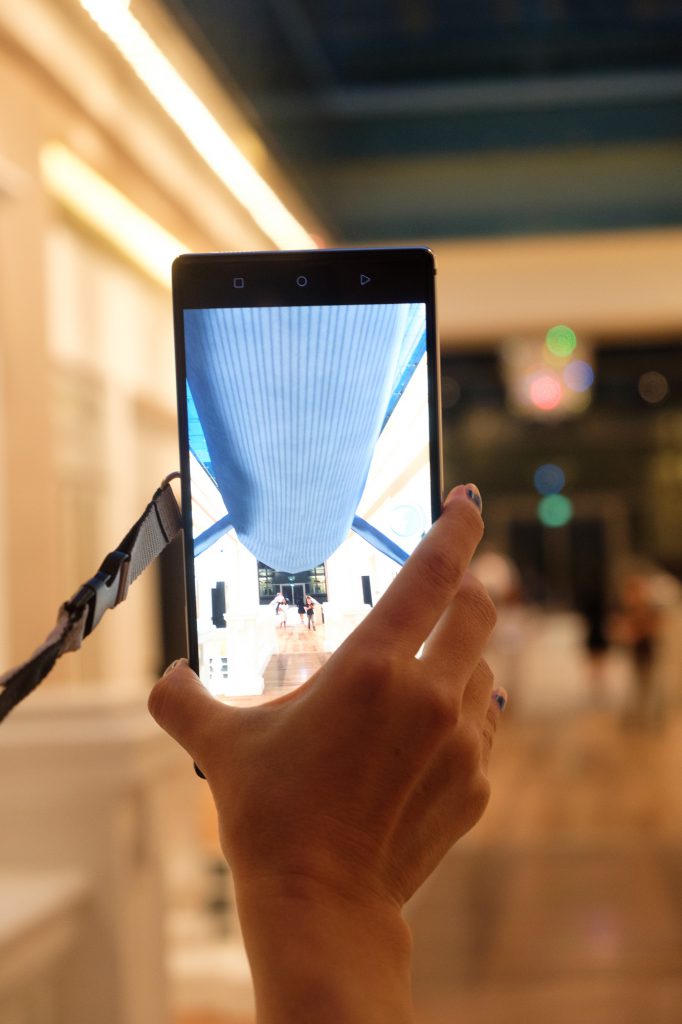 The hour-long Tango-enabled Architectural Tour will begin from 22 Apr. Registration is free of charge and on a first-come, first-served basis. There is a minimum of 5 and maximum of 15 people per group.