It's one of those dreary and grey UK weather when we arrived at the beach near Bamburgh Castle. Things look kind of boring because of the overcast skies and flat light. Jed suggested doing a low angle shot using the rock pool to reflect the castle in the foreground.
My ancient Nikon D200 does not have a "Live View" capability so I had to hand-hold the camera above the rock pool, estimate the composition and fire off a few shots. Because of diminishing light levels, a GorillaPod SLR Zoom would have been useful here, but I don't have one with me, so I had to use a higher ISO to achieve hand-holdable shutter speeds.
After a few shots, I ended up with the following, which isn't too exciting given the flat light and overcast skies.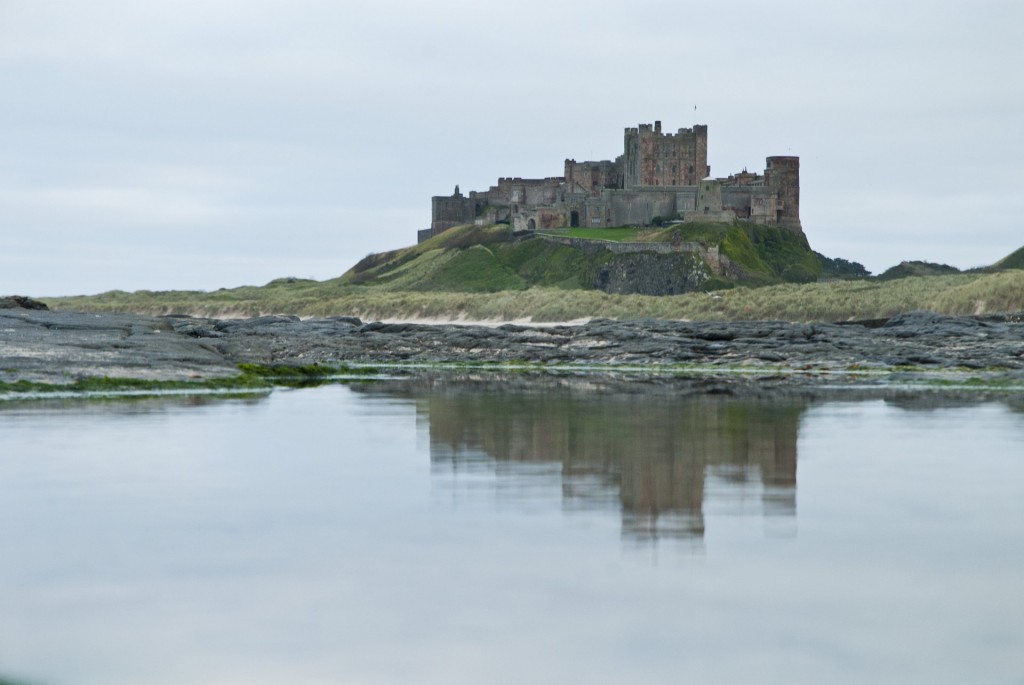 Converting the shot to B&W and tweaking the levels and curves makes for a much better looking picture.